# Premium Carousel
Premium Carousel enriches your website not only in terms of appearance, but also in terms of UX (user experience). The right part shows all the textual content, which is usually hidden in the carousel, and at the same time functions as navigation through the individual parts of the banner. It is a perfect addition to your e-shop, as such details create an interesting user experience.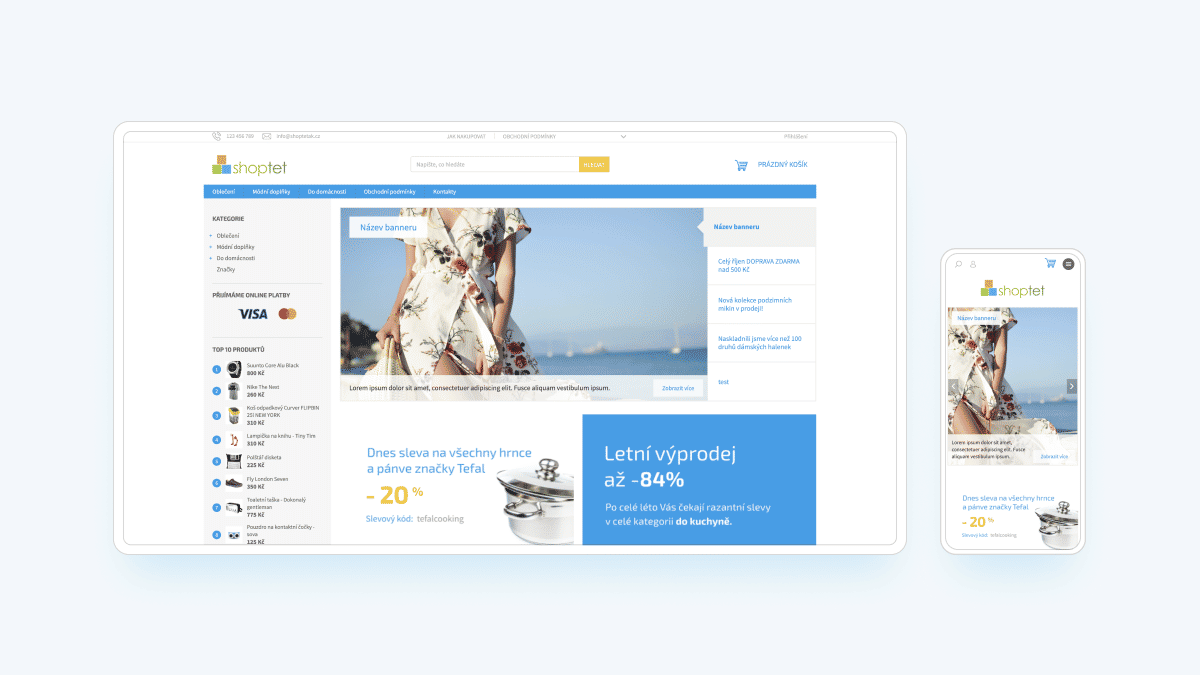 # Basic Features of Premium Carousel
Thanks to the information listed in the right part, the users see everything that is contained in the Carousel and can thus choose the information that interests them most. It thus has control over the content and browsing of the website, which is essential for the overall experience and experience of the website.
WARNING
The appearance of the Carousel as you see it in the picture is possible thanks to the settings you will find in this manual.